Negli anni '70 il trend predominante era il jogging e una delle sneaker iconiche di quel periodo erano le Onitsuka Tiger Corsair. La loro linea inconfondibile e il comfort imbattibile in quegli anni le resero uno dei modelli più imitati. La prima versione uscì nel 1968 per i Giochi Olimpici di Città del Messico, e furono create dalla mente di Bill Bowerman, track coach della University of Oregon e degli Oregon Ducks ma anche partner, insieme al suo pupillo Phil Knight, della piccola compagnia di distribuzione di calzature Blue Ribbon Sports. La piccola azienda di Beaverton, che poi si evolverà in Nike, deteneva i diritti in esclusiva del modello che si rivelò un bestseller in quegli anni.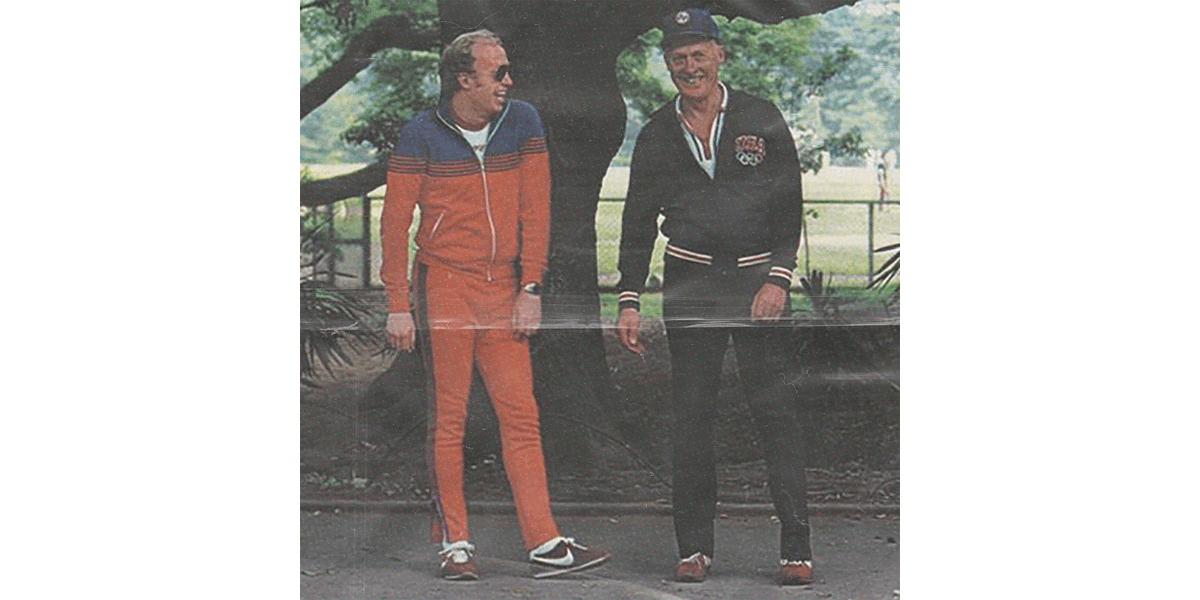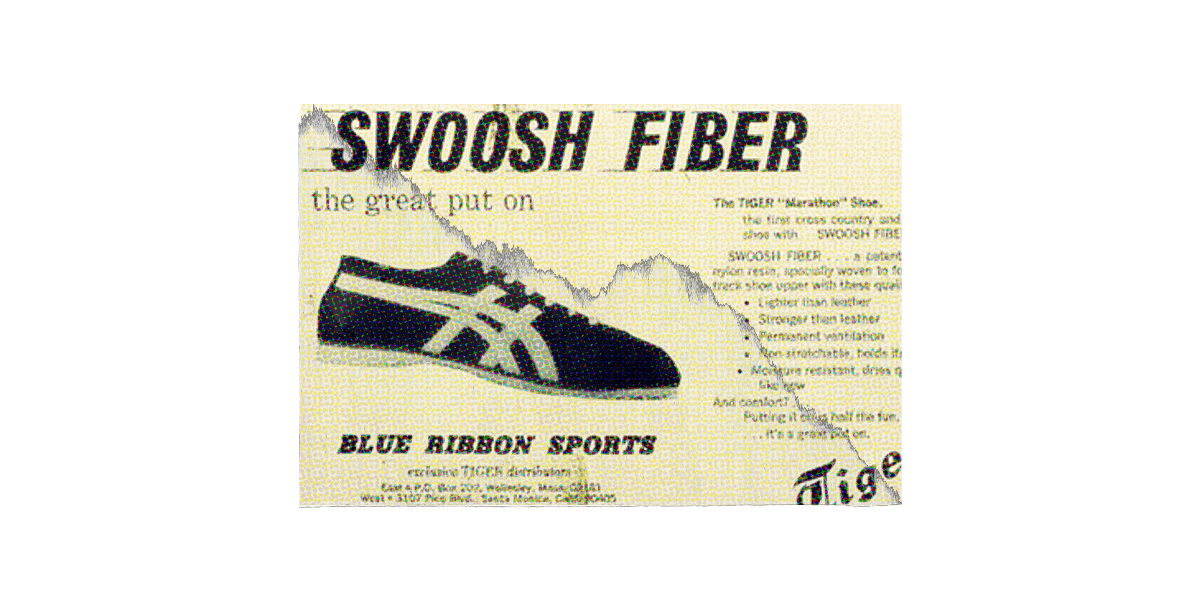 Bowerman iniziò come technical advisor per BRS costruendo un prototipo di una nuova runner prendendo diversi parti da due modelli già esistenti di Onitsuka Tiger. La compagnia pensò che l'idea di questo ibrido fosse solida e bella, partendo velocemente con la sua produzione con il nome provvisorio TG-24.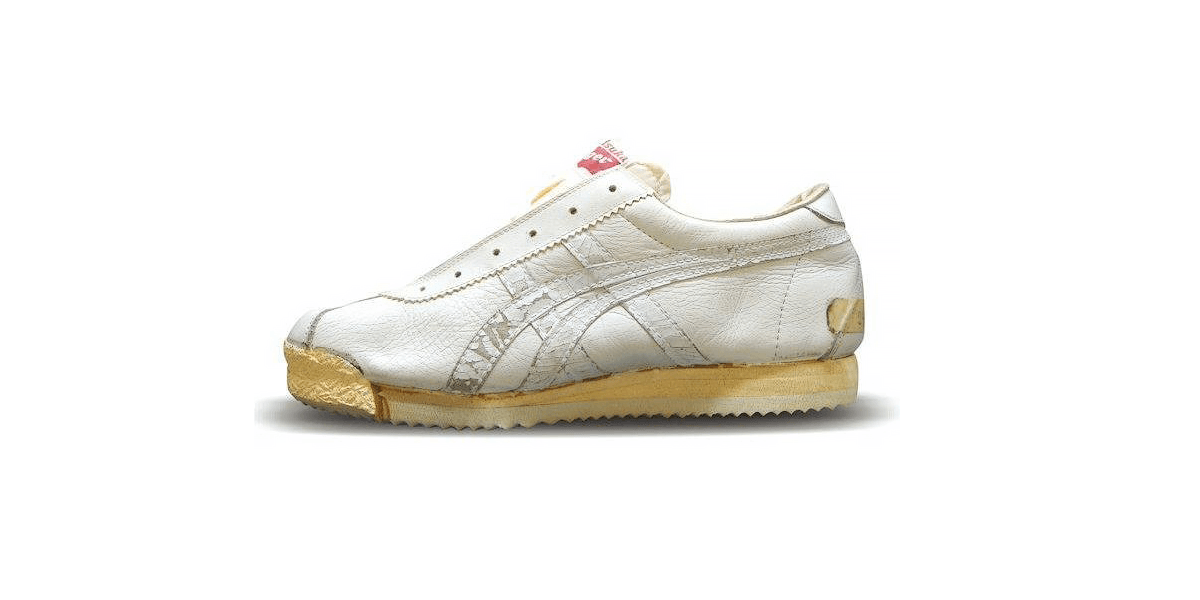 Avevano bisogno del nome giusto e pensando al luogo della manifestazione olimpica, dopo aver inizialmente scelto il nome Mexico, che non piacque a Onitsuka Tiger, decisero di chiamarle Aztec. Sfortunatamente adidas giocò d'anticipo facendo uscire le Azteca Gold, un altro modello da pista, e minacciò azioni legali. Il nome fu quindi cambiato in Cortez con Bowerman che spiegò la scelta con "lo spagnolo che fece il culo agli Aztechi", in onore di Hernán Cortés Monroy Pizarro Altamirano.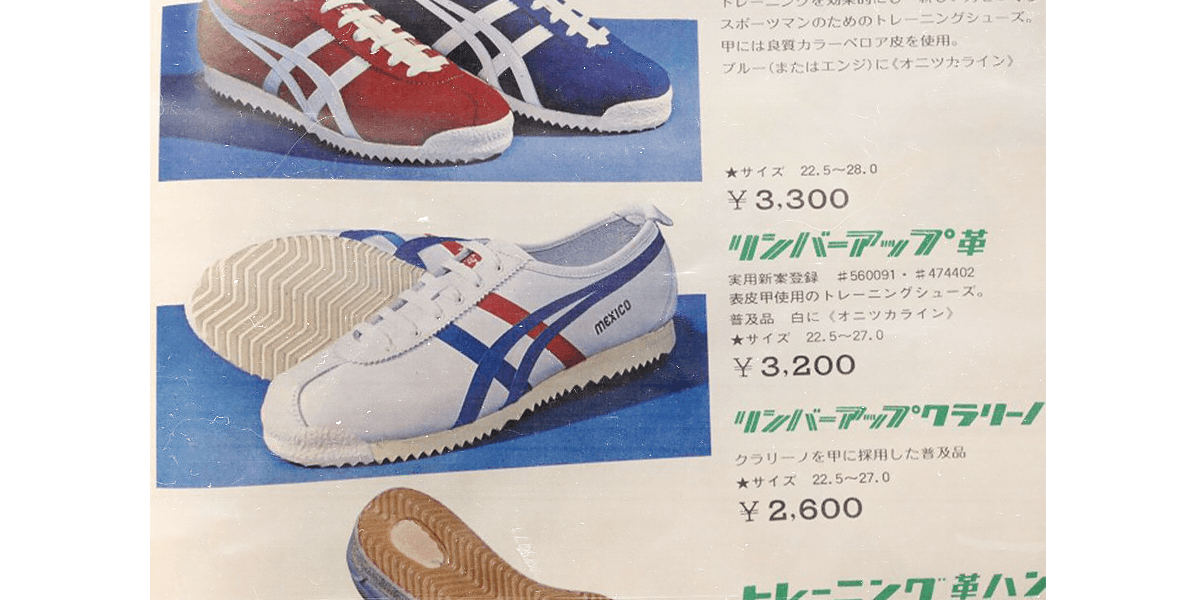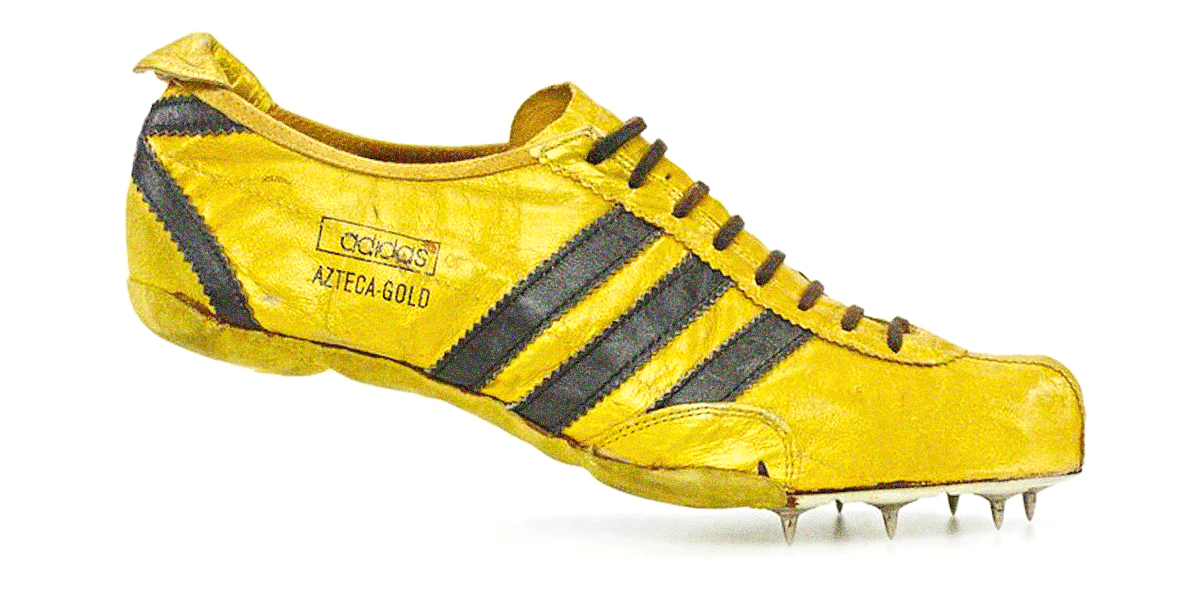 Le Cortez erano una scarpa avanti nel tempo, carica di un'ammortizzazione per l'assorbimento degli urti lungo tutta la suola e una fascia extra sul tallone per una maggiore elasticità. Col tempo il rapporto tra Onitsuka Tiger e Blue Ribbon Sports si inasprì perché la BRS, durante il loro rapporto commerciale di distribuzione di OT, lanciarono sul mercato il loro marchio Nike all'insaputa del loro partner nipponico. L'aggravante fu quella di aver lanciato sul mercato la loro Cortez marchiata Nike, identica alla versione OT ma con lo Swoosh invece delle "Tiger stripes". Il tradimento da parte di Knight e Bowerman fu scoperto per caso durante una visita di un manager di Onitsuka Tiger presso il magazzino di L.A. dove trovò diverse paia nascoste nel deposito.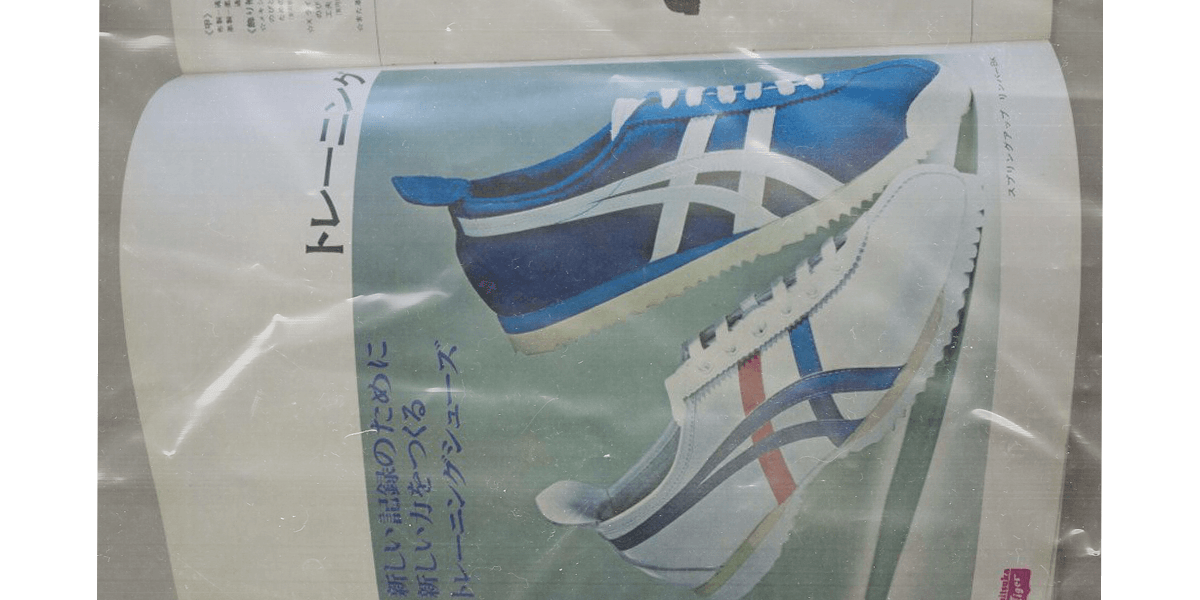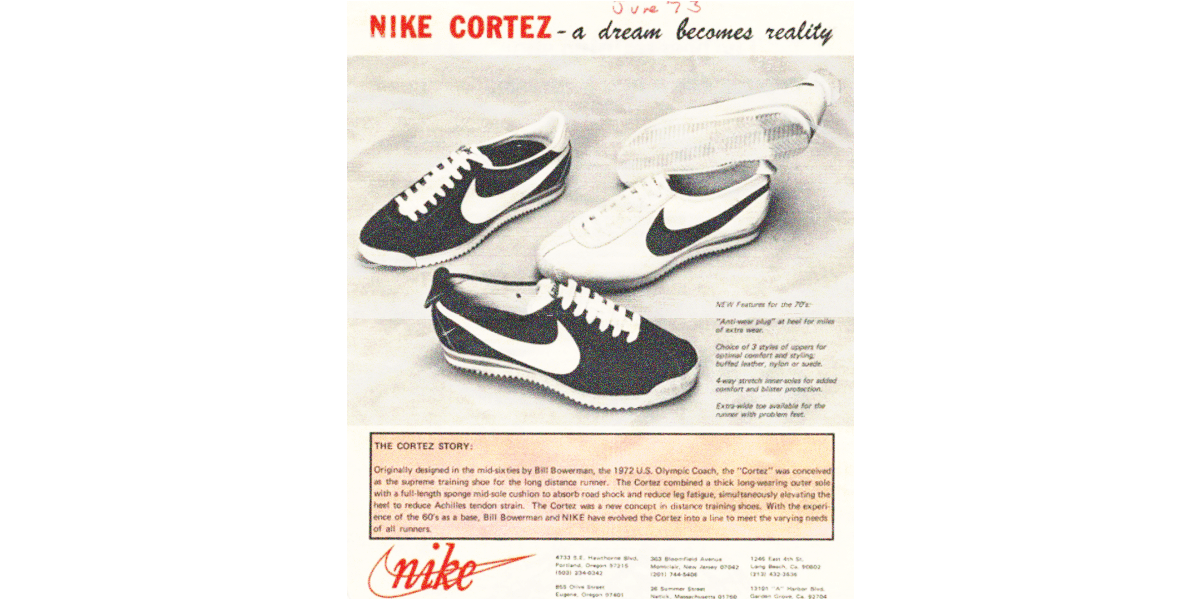 Pochi modelli nella storia delle sneaker causarono un sisma nell'industria calzaturiera come le Cortez. Si andò ovviamente alla battaglia legale per i diritti e la corte decretò che entrambe le parti in causa potessero vendere il modello ma solo una compagnia poté usare il nome Cortez per il modello in questione. Laddove Nike tenne il nome originale, Onitsuka Tiger rinominò la scarpa in Corsair. La scarpa rimane ancora oggi l'unica sneaker a diventare un bestseller con due marchi diversi, attore principale di una storia di business e tradimento.
    In the 70s, jogging was the dominant trend and one of the most iconic sneaker of the time was the Onitsuka Tiger Corsair. Their unmistakeable design and the unmatched comfort made them one of the most mocked up and bootlegged models. The first version released in 1968 for the Olympic Games in Mexico City, and were designed by the mind of Bill Bowerman, track coach of University of Oregon and of Oregon Ducks but also partner, together with his pupil Phil Knight, of the small footwear distribution company Blue Ribbon Sports. The small Beaverton based firm, which will later become Nike, owned the exclusive rights of the model that will turn out to be a bestseller of that time.
Bowerman started as technical advisor for BRS developing a prototype of a new runner, using different bits and parts from two already existing Onitsuka Tiger models. The company thought the idea of this hybrid was solid and good, starting quickly its production with thetemporary name TG-24. They needed the right name and thinking about the place of the olympic event, after choosing initially Mexico, that was dropped by Onitsuka Tiger, they opted for calling them Aztec. Unfortunately adidas anticipated them releasing the Azteca Gold, another track shoe, and threatened legal actions. The name was then changed in Cortez with Bowerman explaining the choice with "the Spaniard who kicked the shit out of the Aztecs", honoring Hernán Cortés Monroy Pizarro Altamirano.
The Cortez were a shoe ahead of time, fully loaded of shock absorbing cushioning along the whole sole and an extra splice on the heel for an extra bounce. Eventually the relationship between Onitsuka Tiger and Blue Ribbon Sports soured because BRS, during their business partnership distributing OT, launched their new brand Nike, unbeknownst to their Nipponese partner. The aggravating step was the one to launch their own Cortez Nike branded, identical to OT version but with the Swoosh instead of the "Tiger stripes". The betrayal from Knight and Bowerman was discovered by chance during a visit of an Onitsuka Tiger manager at the L.A. warehouse where several hidden pairs were found in the stockroom.
Few models in the sneaker industry history caused a seism like the Cortez did. Obviously, there was a trial for the rights and the court decreed that both the plaintiff and the defendant could sell the model but only one could us the name Cortez for the model. Where Nike kept the original name, Onitsuka Tiger renamed the shoe in Corsair. The shoe remains still now the only sneaker to become a bestseller with two different brands, main actor of a story of business and betrayal.